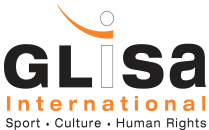 Dear Joanie and Kurt:
Thank you for your correspondence of March 2, 2016. To be candid with you, this decision is disappointing.
It's disappointing because it appears you have disregarded the feedback from respondents to the 2014 Survey to create "one organization; one event."
You will understand, we hope, that our reaction is based on various considerations. Key amongst these have been our Board's concern, and that of several of our member organizations and advising individuals, that your organization has "broken faith" on different occasions. These situations include, but are not limited to, the following:
1 – by unilaterally imposing a "Risk Analysis" process on GLISA and demanding     information from GLISA, without ever providing similar information to us, you     have broken faith with GLISA by operating outside terms of the Memorandum of     Understanding you agreed to, conduct on your part which has reinforced our     concern about your organizational ethic; and,
2 – by withdrawing from the One World Event discussions, you have broken faith     with the thousands of LGBT individuals who have expected our two     organizations to create "one organization; one event," conduct on your part which     may well impact future events you might deliver.
Thank you for your generous invitation to become a member of your organization and to possibly "work together…to collaborate and dialogue." Collaboration is built on trust; dialogue is built on respectful discussion amongst individuals. Simply put, we feel that you have not demonstrated your organization has a sufficient corporate ethic to create a trust atmosphere. That said, dialogue might well degenerate into the toxic and damaging sort recently demonstrated  within your organization.
With reference to the Transition Commission, we did, indeed, have a variety of questions for their attention. These are in addition to your conduct of breaking faith. We had been waiting for the Commission's first meetings to discuss these questions and concerns within the privacy of their meetings as the issues are rather delicate. We will provide these questions/concerns/issues in a separate document.
We particularly appreciate the members of your organization who were part of the One World Event Working Group and the Site Selection Committee. Their collaboration, personal ethic, and respectful interaction was a refreshing approach.
We wish you a good day and best of luck for the future.
Victor Elkins                         Tamara Adrian
Co-President of GLISA Co-President of GLISA